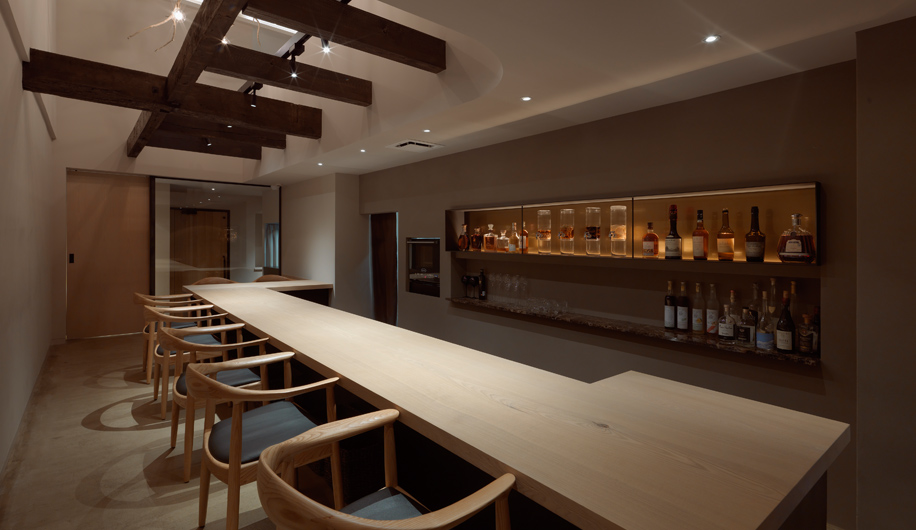 ABOUT
京都街中にある四季を体感するレストランです。世界各国のエッセンスを取り入れたコース料理を提供しております。「オルト」とはイタリア語で「菜園」を表します。季節に寄り添い、旬素材の味を最大限に引き出すため塩分、油分を控えた調理法を大切にしています。
Our restaurant located near the central Kyoto offers course meals including the best seasonal quality ingredients, with a hint of international cuisine elements. 'Orto' stands for 'a vegetable garden' in Italian. Our recipes use less salt or oil so that you can enjoy the taste of very seasonal and fresh ingredients from each dish.
私は自然豊かな京都・久御山に生まれ育ち、京野菜を身近に食してきました。旬の素材は、その時期が最も美味しく頂けると言うことだけではなく、その時期に食すことで得られる「効能」があります。何もなかった古来より、その季節に採れるものをその時期に食べる、ということには意味がありました。そのため、旬素材の提供を心がけ、美しく移り変わる京都の四季をお皿の中に表現できたらと思っております。
私は長い間イタリアンとフレンチを勉強してきましたが、2016年のリニューアルを機に「リストランテ」をはずしました。ジャンルの垣根を超える事でお客様にもっと自由なお料理を楽しんでいただき、皆様にとって最良の時間を過ごして頂けたらと思っております。
オーナーシェフ 谷村真司
Grown up in a nature-rich town called Kumiyama, Kyoto, I have been familiar with Kyo-yasai (vegetables originating in Kyoto Prefecture), and have known that seasonal ingredients are distinguished by not only its excellent taste but also its 'good effect'. In fact, even in the ancient times when food was not abundant, the importance of eating seasonal food during its harvest time had already been recognized. We therefore are committed to providing the finest seasonal quality ingredients. We sincerely hope that you can experience the beautiful four seasons of Kyoto through each plate we serve you.
Although I have been specializing in Italian and French cuisine for many years, I no longer call my restaurant 'Ristorante' after the renovation in 2016. It was for the purpose of providing meals without any specific genres and allowing guests to choose from a variety of menus. We are certain that you can enjoy the most unique experience in our restaurant.
Owner-Chef Shinji Tanimura